30 November 2022 - Wizpresso is thrilled to be featured by the Asia-Pacific Institute of Business (APIB) of The Chinese University of Hong Kong's 2022 Corporate Innovation Index (CII).
The CII assesses the innovation value created by Hong Kong companies based on quantitative data and self-disclosed survey responses from over 120 SMEs and 100 large corporates this year.
The Hon Duncan Chiu added, "I would like to express my heartiest congratulations on the success of the Corporate Innovation Index Awards Presentation Ceremony and Forum 2022. This event provided those aspiring to drive innovation and transformation with a unique exchange experience where creativity is encouraged, expertise in the application of technology is cultivated, and enterprises' attainment of excellence and innovation is recognized."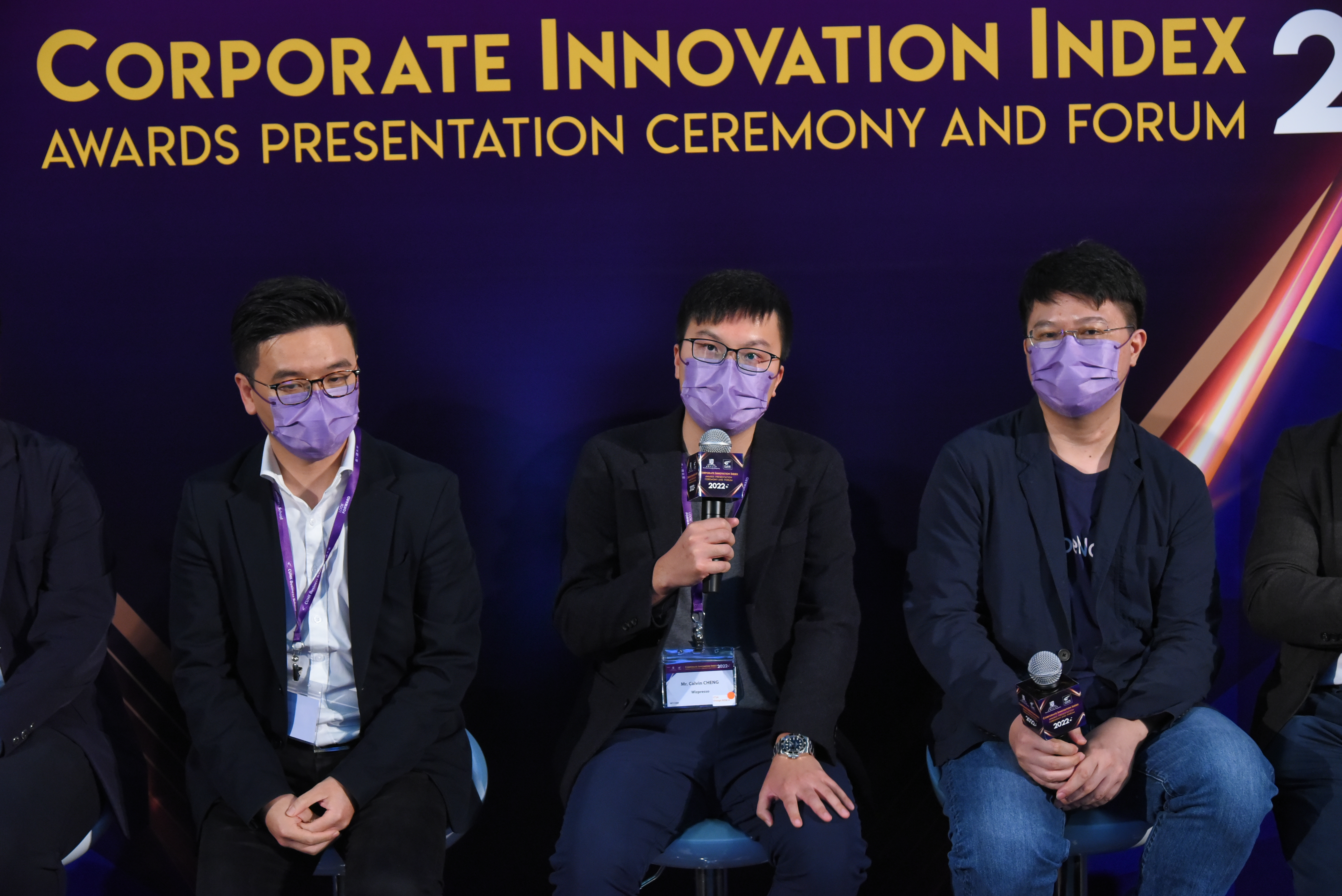 Read more: https://www.cpr.cuhk.edu.hk/en/press/hong-kongs-top-ranked-innovative-companies-announced-at-corporate-innovation-index-awards-presentation-and-forum-2022/
About Wizpresso
Wizpresso is a Hong Kong-based regulatory technology company that augments capital markets workflow and empowers industry stakeholders. We develop SaaS underpinned by NLP and deep learning to transform research, due diligence, and reporting. We deliver value to users by removing communication barriers between participants, driving growth, and enhancing market transparency.
About APIB
The APIB is the executive education arm of the CUHK Business School. APIB has been providing innovative learning programs to the Hong Kong and Asian business communities for the past 25 years. These programs are designed for senior executives who will benefit from the Business School's cutting-edge research and pragmatic applications. This year, the CII evaluates the innovative value provided by Hong Kong enterprises using quantitative data and self-disclosed survey responses from more than 120 SMEs and 100 major corporations.