May. 15, 2023—— Wizpresso's Founder and CEO, Calvin Cheng, honored to be interviewed by Phoenix Finance, shares insights on AI development in the dynamic realms of finance and technology.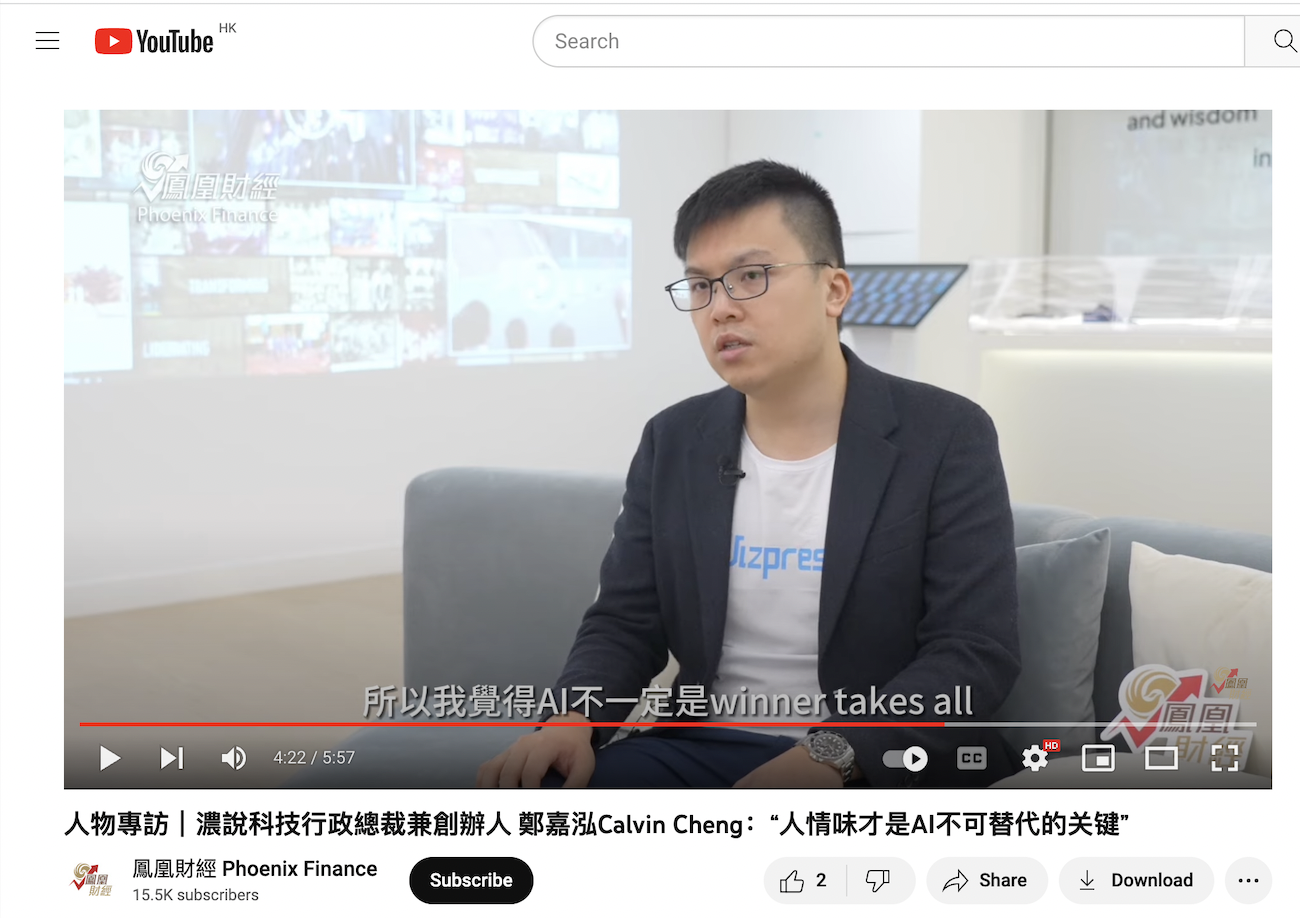 Facebook: https://fb.watch/kxQSg6l3BV/?mibextid=cr9u03
YouTube: https://youtu.be/i3YAj6CU-eE
Phoenix Finance is a well-known financial media organization in China. It was established in 2006 and is headquartered in Shanghai. Phoenix Finance is renowned for providing comprehensive, timely, and professional financial information and services.