Last week, Wizpresso hits an important milestone. We have been featured on the Cyberport Hall of Fame as an aspiring startup with over $500k raised.
Our journey began a little more than a year ago with a desire to build a finance-focused search engine that would make analysts truly happy. This milestone reaffirms our vision to make fundamental research much easier.
To the clients, partners, users and friends who have trusted Wizpresso to research clients and companies that you invest in, this milestone is for you. We are grateful for your support and for the opportunity to continue to deliver you the best research productivity tools and user experience.
I like to compare this milestone to babies taking their first steps. It's a big deal at the time, but there is still a lot for us to learn before we become adults. This is just the beginning. We will continue to build an even better platform that will save you time and benefit more people like you. If you wish to be part of our exciting journey, sign-up as a user at wizpresso.com or follow us on Facebook, Instagram and LinkedIn.
Thank you.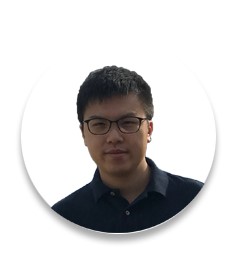 Calvin Cheng
Founder & CEO