Hong Kong - 25 August 2021 - We are proud to announce that Wizpresso has received Platinum Award in the category of Regulatory Tech at IFTA Fintech Achievement Awards 2020. Following our award in Big Data Analytics from IFTA last year, we are once again recognized as the top RegTech industry leader with the successful launch of the legal verification software Factify.
Running for the third year, the IFTA Achievement Awards celebrates extraordinary achievements worldwide from 18 FinTech categories with the theme "Embracing FinTech amid New Normal and Accelerating Digitization".
For information, visit https://iftaawards.org/2020/pdf/Winning-list.pdf.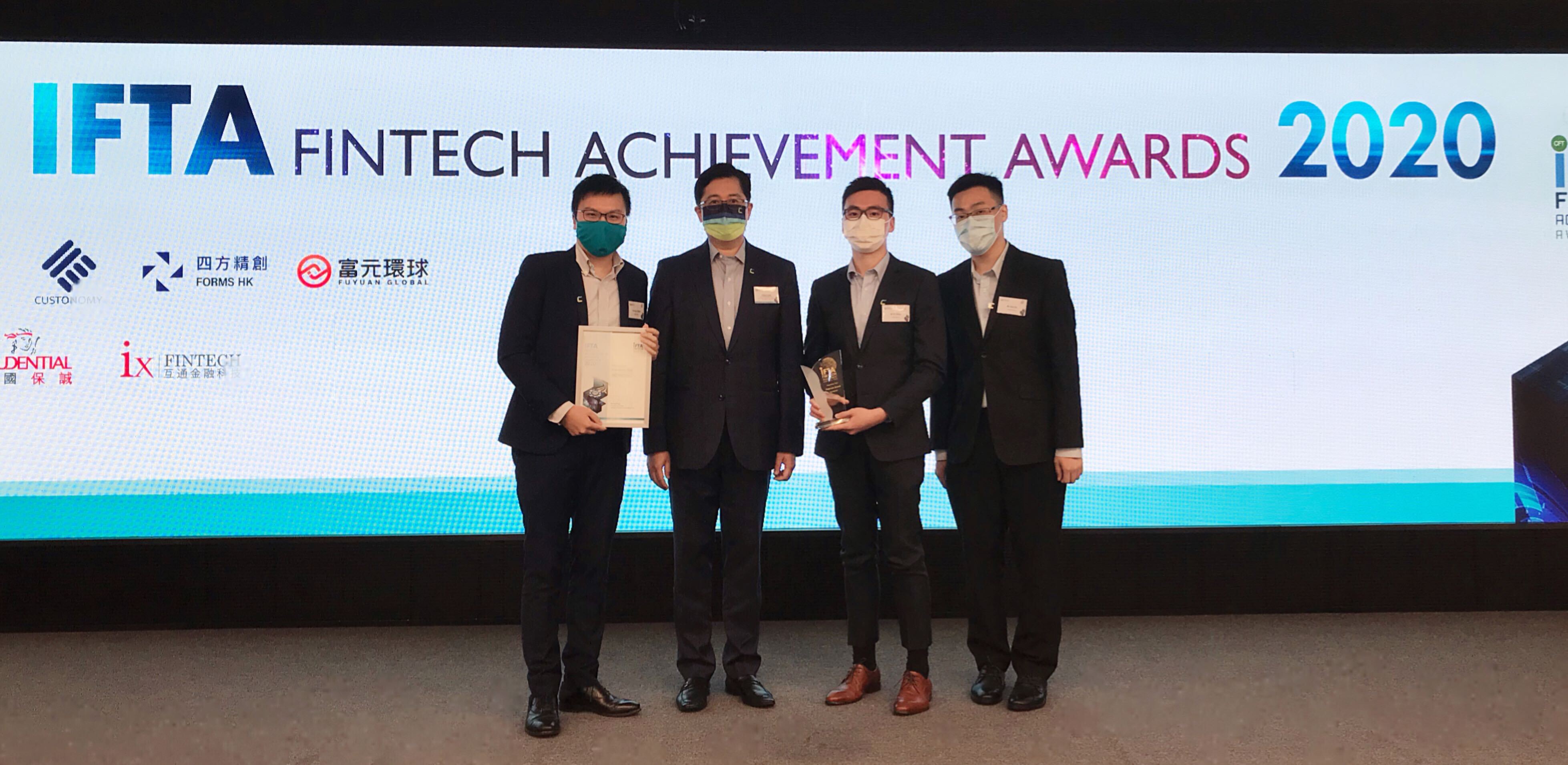 About IFTA
The Institute of Financial Technologists of Asia (IFTA) is an NPO established in Hong Kong. It upholds the professional standard of Financial Technologists in Asia and creates an ecosystem for global fintech talents to be connected. IFTA is also the only CFT certification body in Asia. Besides delivering certification, the community organizes events including boot camps, seminars, and an annual award to accelerate Fintech education and industry engagement among government, regulators, universities, enterprises, and start-ups.
About Wizpresso
Wizpresso is a RoboBanker SaaS platform that aims to transform capital markets workflow and empowers industry stakeholders. We develop technologies underpinned by NLP and deep learning to automate legal, financial, and business due diligence. We deliver value to users by removing communication barriers between participants, improving sales capacity, and enhancing market transparency.
Our clients range from global investment banks and law firms to local enterprises. Wizpresso is recognized as an industry leader by etnet's Fintech Awards 2019 and 2020, IFTA Fintech Awards 2019 and 2020, and ICT Fintech Awards 2020.
Visit wizpresso.com to learn more.