2 June 2022 - JobsDB
Our CEO, Calvin CHENG, has been featured by JobsDB, a prominent online recruitment platform, to share his latest views on the career landscape of FinTech and startups in Hong Kong.
Read more: https://hk.jobsdb.com/en-hk/articles/%e9%87%91%e8%9e%8d%e3%80%81%e7%89%a9%e6%b5%81%e7%a7%91%e6%8a%80%e5%8f%8aai%e5%89%b5%e4%bc%81/
If you are interested in working at Wizpresso, visit our career page: https://wizpresso.com/careers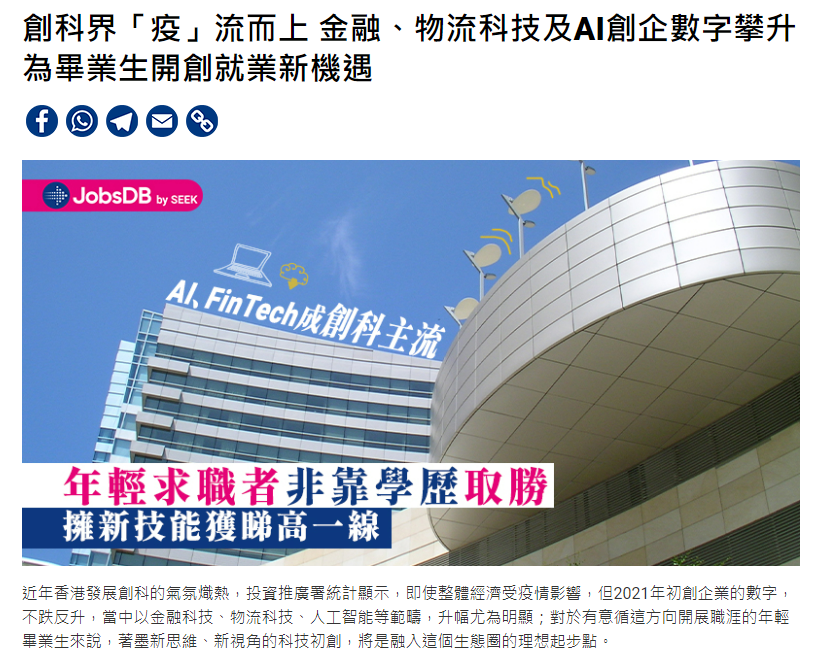 About JobsDB
JobsDB is a leading job portal with substantial positions across China, Hong Kong, Indonesia, Philippines, Singapore, and Thailand. It is Asia's preferred destination for job seekers. With a team of 1,000 talented individuals, JobsDB has a strong local presence in every country it is in.
Learn more: https://hk.jobsdb.com/hk