Wizpresso is honored to win the Hong Kong ICT Awards 2020: FinTech Award. The awards aim to celebrate the exceptional achievements and dedicated efforts of the FinTech community to promote Hong Kong as an innovative financial hub in Asia, especially during this challenging year. The awards also encourage the continued development of innovative solutions for the local financial industry to achieve its full potential by connecting the technological capabilities across future potential markets.
Learn more about the event and other technology companies that have won below.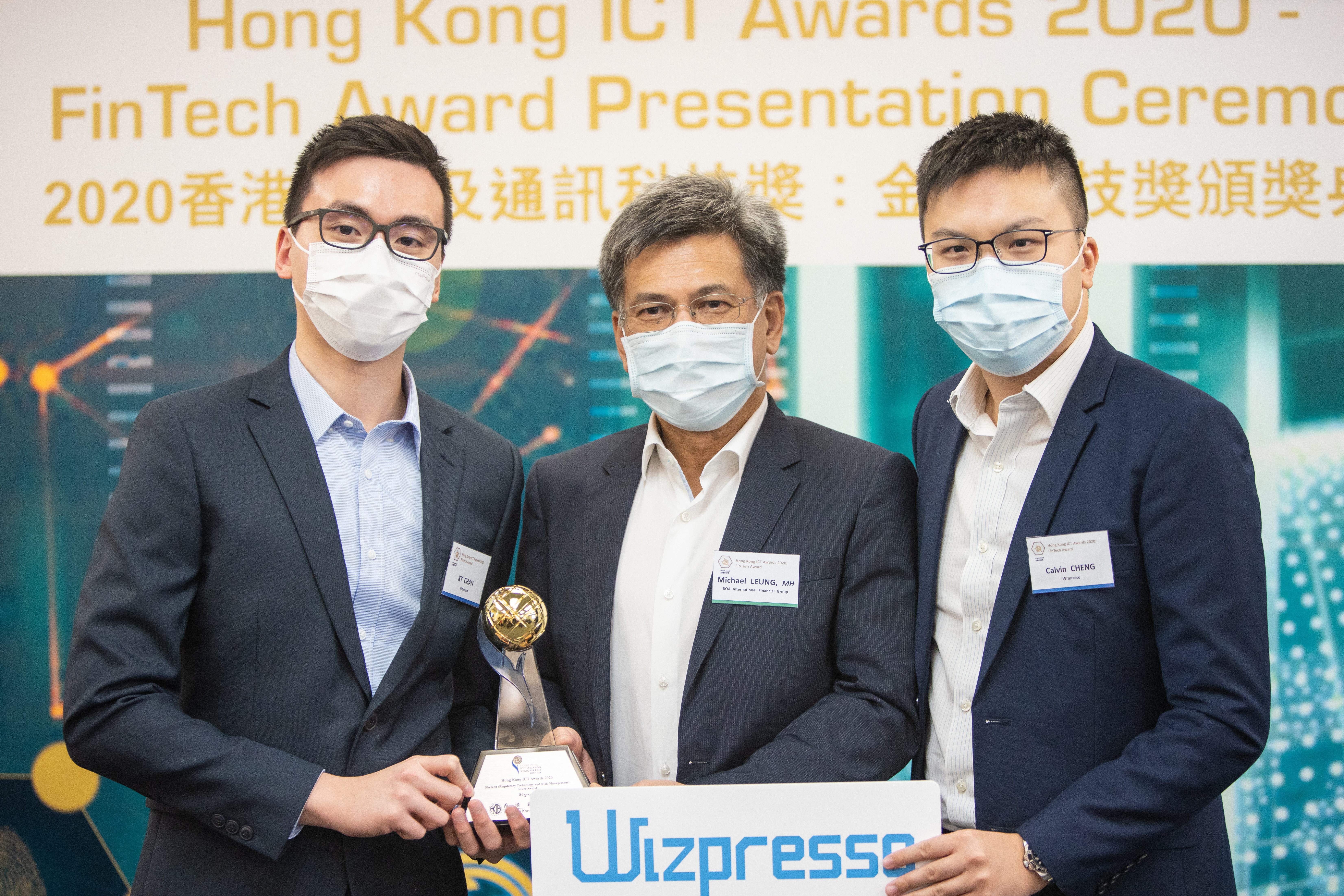 About The Hong Kong Institute of Bankers
The Hong Kong Institute of Bankers (HKIB) has been serving the local banking community in the provision
of professional training and certification services since 1963. HKIB is the first not-for-profit institution in Hong Kong to issue banking qualifications and was appointed by the Education Bureau as a Professional
Qualifications Assessment Agency in August 2020. With an objective to maintain and further develop the
territory's status as an international financial centre, the Institute works with the support of banks, regulators, financial institutions, academic institutions and various professional bodies to provide local banking practitioners with professional training and development opportunities. In view of the changing landscape of the banking and financial services industry in Hong Kong and mainland China, as well as on a global scale, the importance of continuing to enhance the standards of professional development has gained increased attention. The HKIB endeavours to provide and enhance its training and development products in order to equip its members with essential knowledge and skills that meet the industry's needs.
About Wizpresso
Wizpresso enables legal and financial professionals to find insights from millions of regulatory filings, company reports, transactions, and sentiment data in seconds. Try for yourself.
We are a technology company that aims to rethink research, risk management, and business processes for financial institutions and corporates. Our technology helps organize and extract insights from unstructured information, such as documents.
Visit wizpresso.com to learn more