HONG KONG - January 21, 2021 – Wizpresso is pleased to win etnet's FinTech Award 2020 in the RegTech category and is recognized as an Outstanding Natural Language Processing (NLP) and Risk Management Solution in Hong Kong.
Learn more about the winners: https://fintech.etnet.com.hk/2020/winners.php
Congratulations to all the winners of the Fintech Award 2020.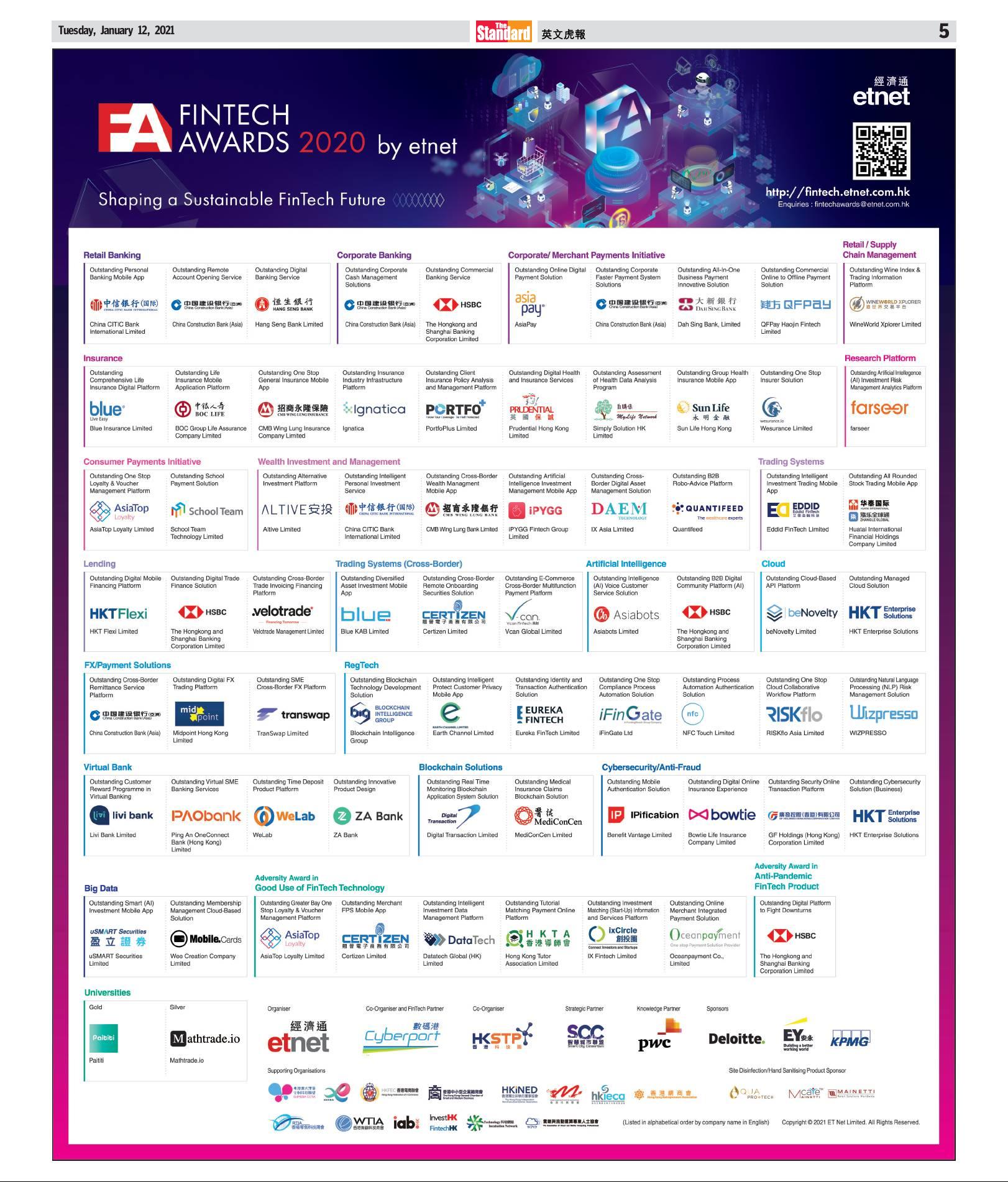 About Fintech Awards 2020
The FinTech Awards 2020, sponsored by Hong Kong Economic Times, recognizes excellence and innovation in the use of IT in financial services in Hong Kong.
About Hong Kong Economic Times Holdings Limited
HKET Holdings is a diversified multi-media company, providing quality content and services in business domains of finance, property, lifestyle, human resources, and education, across various digital and other platforms. Hong Kong Economic Times is the leading financial newspaper in Hong Kong, also ranked number one on Media Credibility according to Public Evaluation on Media Credibility in 2016 done by CUHK Centre for Communication and Public Opinion Survey. hket.com has also been selected as No.1 in "Local Business & Finance" website for years. ET Net, the leading financial news agency, serves Hong Kong and the Greater China professional markets. HKET Holdings was listed on the Main Board of The Stock Exchange of Hong Kong Limited on 3 August 2005 (Stock code: 00423).